When presented with verifiable facts, and your response is, "Then we'll just have to agree to disagree." My silence is not assent; it's me making a conscious decision not to waste any more of my energy on you....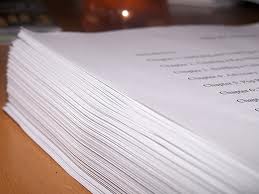 Even if you're submitting a manuscript for the first time — particularly if you are submitting for the first time — please do your best to make it look like you're a professional. Sending in a clean, well-formatting manuscript with things like, oh … page numbers can go a...
If you know so much about the publishing and promotional process, then why aren't you publishing it yourself? Hmm?...